The Willhem Grill app
The smartest experience since the invention of barbecue.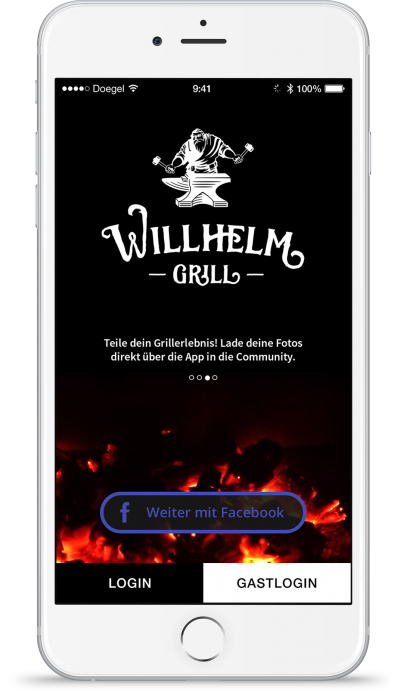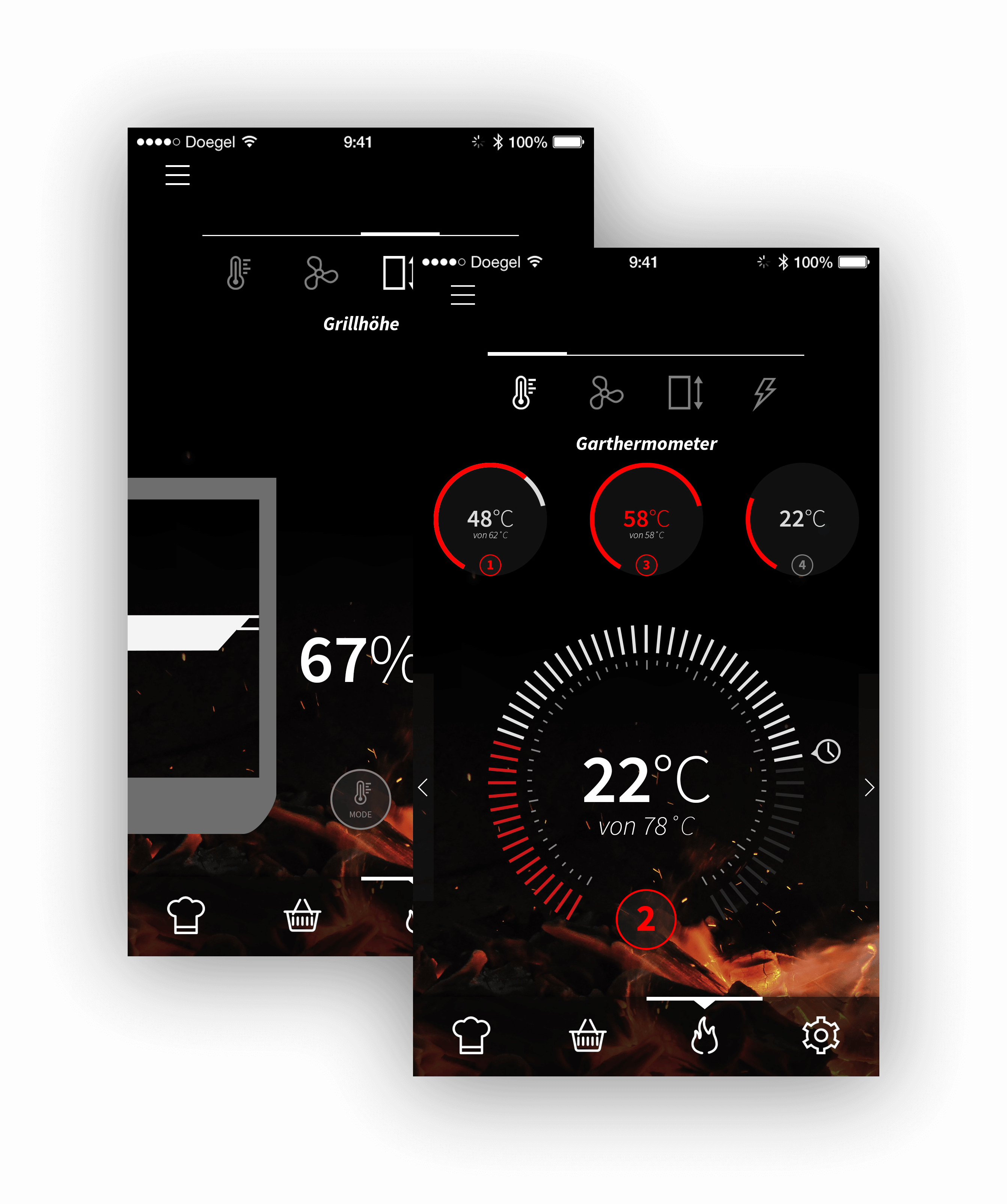 Master the fire.
Monitor the temperature of meat, fish & Co. Let the app show you how hot it is on the grill surface. You can see the strength of the fans and the current height of the mobile glow bed. Gain the control over your grill.
Premium Equipment.
Consummate your smart barbecue experience: the high-quality equipment lifts your grill performance to perfection. All available products can be ordered in our app or web shop.