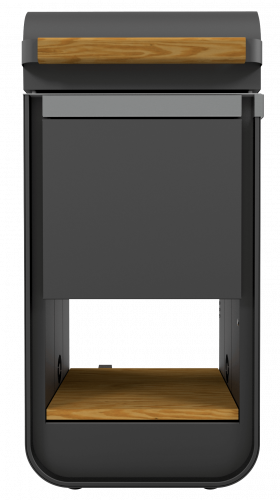 Willhelm Grill
Premium
€ 4.999,00
incl. 19% VAT plus shipping costs and lid
The premium model of our smart, high-tech
charcoal grill - created in a prestigious manufactory -
raises the barbeque experience to new and 
an unprecedented level.
The future of premium grill and lifestyle.
As the only smart charcoal grill in the world,
the high-class design and many new functions
set a new standard for the barbecue market.
Are you ready?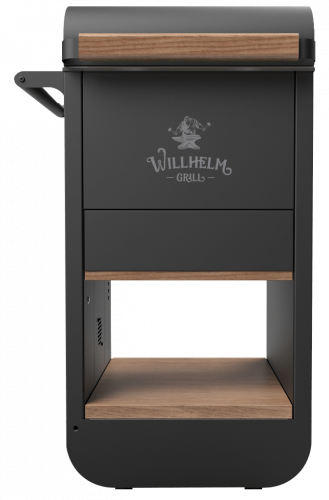 Willhelm Grill
Futuro
€ 1.599,00
incl. 19% VAT plus shipping costs
Brand new and improved Willhelm Grill Futuro
supported by stainless steel elements
and reduced design language.
The functional lid and a swiveling sideboard
are already integrated,
In terms of app control and grilling experience,
the Futuro is in no way inferior to the Premium.
Start summer 2020 with the barbecue of tomorrow.
Temperature regulation via smartphone
Waterproof and robust cutting surface
Long operating time with up to 12 hours without mains power
Easy cleaning of the stainless steel grate in the dishwasher possible
Temperature regulation via smartphone
integrated sideboard
easy cleaning of the stainless steel grate in the dishwasher possible
integrated lid
fast heating-up time due to ignition aid and fan
Synchronized belt drive, distributed over two strokes
Limit position switch for automatic start and stop
Temperature sensors
automatically moving ember bed
Voice control via WLAN & Bluetooth
Belt drive with single stroke
Position sensors for automatic starting and stopping
Temperature sensor
automatically moving ember bed
Voice control via WLAN and Bluetooth
Stainless steel / wood (multiplex lacquered)
Powder-coated and thus heat-resistant up to 550°C
Bottom shelf made of waterproof plywood
steel / stainless steel / wood (lacquered)
powder-coated and heat-resistant up to 550°C
Reduced design language
Shadow gaps for optical lightness
Fits into any environment
reduced design language
compact appearance
fits into any environment
Mounting concept for worktops and brackets
Mobility concept through transport wheels with quick-release axles
optional lid
Bamboo cutting surface
optional battery
Mobility concept through transport wheels with quick-release axle
Height: 90 cm
Width: 53 cm
Depth: 53 cm
Weight: 105 kg
Height: 105 cm
Width: 53 cm
Depth: 53 cm
Weight: 65 kg